Extraction Oil & Gas is a wholly-owned subsidiary of Civitas Resources, Inc. Civitas was formed in November 2021 through the merger of four existing Colorado operators. Extraction's oil and gas location, known as the Washington Pad, is located in the City of Thornton near the intersection of I-25 and E-470. A total of 10 wells will be developed from this pad, which will access around 1,600 mineral acres.
The site for the Washington Pad was selected to maximize the setback distances from residential housing and schools and to protect environmentally sensitive areas, while also ensuring proximity to existing oil and gas infrastructure and an efficient traffic routing plan. As part of the project, five legacy vertical wells will be eliminated and 4 miles of legacy gathering infrastructure will be retired.
Washington Pad Community Meeting
Civitas expects that the permits will be approved during the summer of 2023. After the permits are approved, construction of the pad will begin and is expected to take roughly two months. Drilling is expected to begin in the fall of 2023 and will take an additional two months. When drilling is completed, crews will fracture the wells, another two month process that is expected to be completed by the end of 2023. Finally, the wells will be completed and prepped for production through the installation of tubing. After a short period of well cleanup, production will begin around the second quarter of 2024.
Safe and responsible operations are at the core of Civitas's company values. Above all, our approach is defined by our commitment to working with our communities.
The following timeline intends to inform the sequence and timing of upcoming operations on the Washington Pad. We anticipate a six month cycle time from drilling to production.
Pad Construction
Fall
2023
Construction of the pad will begin in the Fall 2023. This process will include construction of sound walls to minimize disturbance to the surrounding area. The process of constructing the pad and the sound walls is expected to be completed by Winter 2023.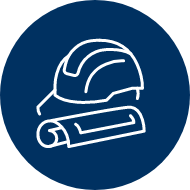 Note: The times provided are estimates and are subject to local authorization. We will keep you informed of any significant changes to our plans.
Best-in-Class Operations and Mitigation
Civitas leads the industry in innovative technological advancements, environmental stewardship and dedication to the communities where we live and operate. Some of our Best Management Practices (BMPs) for the Washington pad will include:

Erection of sound walls around the location prior to the commencement of drilling, to remain until the completions phase is completed.

Use of a downcast lighting plan to minimize disturbance.

Use of a closed-loop fluid management system to reduce emissions and odor.

Installation of a hard-surface apron and technology to suppress dust.

Use of a temporary lay-flat water pipeline to reduce truck traffic during pre-production.
Please do not hesitate to contact us with questions about this proposed development. You can reach us via email at WashingtonPad@civiresources.com, by phone 720-279-9842 or by using the below contact form.