Axis Exploration LLC is a wholly owned subsidiary of Civitas Resources, Inc. Axis's oil and gas location, named Jamaso 4-65, is an existing location in City of Aurora located just south of the intersection of E. Colfax Avenue and Powhaton Road. There are a total of eight wells that will be developed from this pad to produce a mineral spacing unit located to the west of the location.
The Jamaso Pad was originally constructed in 2019 to drill vertical and directional wells. Four wells have been drilled to total depth and four wells have been drilled to approximately 2500' feet. Axis Exploration has planned to complete drilling of the four wells not yet drilled to total depth and perform hydraulic fracturing and related completion operations on all eight wells.
The Jamaso Pad was originally constructed in 2018 for the purpose of drilling horizontal wells. Following construction, a total of eight wells were spud (or "began drilling"). Of these wells, four were drilled to their final total depth and four were drilled to approximately 2500 feet, a depth that allowed for the setting of surface casing and securing of the wellbores for future operations. The location was then partially reclaimed to confirm with Colorado Oil & Gas Conservation Commission (COGCC) rules and regulations.

Axis Exploration is planning to finish drilling of the four wells not yet drilled to total depth and perform hydraulic fracturing and related completion operations on all eight wells.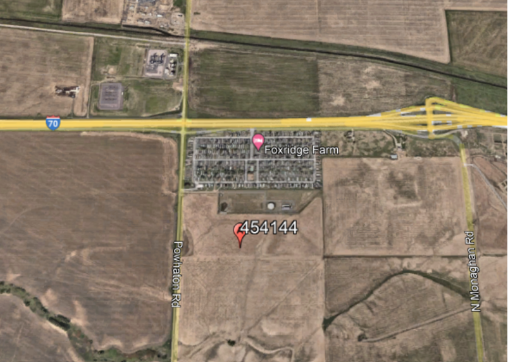 Earlier this summer, operations began to reconstruct the well pad to its permitted disturbance area in anticipation of subsequent well operations. As of August 4th, reconstruction of the well pad is almost fully complete. Axis intends to drill the four remaining wells to total depth. Once drilling operations are complete, Axis will hydraulically stimulate all eight wells and prepare the wells for production. Initial production will occur shortly thereafter.

Safe and responsible operations are at the core of Civitas's company values. Above all, our approach is defined by our commitment to working with our communities.
The following timeline intends to information the sequence and timing of
upcoming operations on the Jamaso Pad.






The process of reconstructing the pad and constructing the sound wall was completed in September 2022.

Civitas completed its drilling operations in February 2023.

Completions operations will commence in May 2023 and conclude in June 2023.

We expect to reach the production stage in August 2023. During this phase, all excess operational equipment will be removed from the site. Only the wellheads and associated facilities will remain. To ensure safety and environmental compliance, the wells will be monitored 24/7 through automated remote equipment.

Once the wells are producing, there will be little to no associated traffic on a day-to-day basis. The pad area will be reduced and the surrounding area will be reclaimed with native vegetation. The wells will continue to produce for up to 30 years. We expect to reach the interim reclamation stage in the Fall of 2023.
*Note: The times provided are estimates and are subject to approval of local permit. We will keep you informed of any significant changes to our plans.
Best-in-Class Operations and Mitigation
Civitas Oil & Gas leads the industry in innovative technological advancements, environmental stewardship and dedication to the communities where we live and operate. Some of our Best Management Practices (BMPs) for the Jamaso pad will include:

Erection of sound walls around the location prior to the commencement of drilling, to remain until the completions phase is completed.

Use of a downcast lighting plan to minimize disturbance.

Use of a closed-loop fluid management system to reduce emissions and odor.

Installation of a hard-surface apron and technology to suppress dust.

Use of a temporary lay-flat water pipeline to reduce truck traffic during pre-production.
Please do not hesitate to contact us with questions about this proposed development. You can reach us via email at JamasoPad@civiresources.com, by phone 720-279-9842 or by using the below contact form.